Get to know the most important and most beautiful places in Prague. You will not only learn the essential facts about all the places of interest: one of our attractive dancers in a traditional Czech folk costume will be your guide. We will take you from A to B, pick you up at the airport, from a restaurant or a hotel, simply anywhere around Prague, and we will make your journey a treat. Our stewardess will be there, offering a welcome drink and 20 tipping dollars – for free.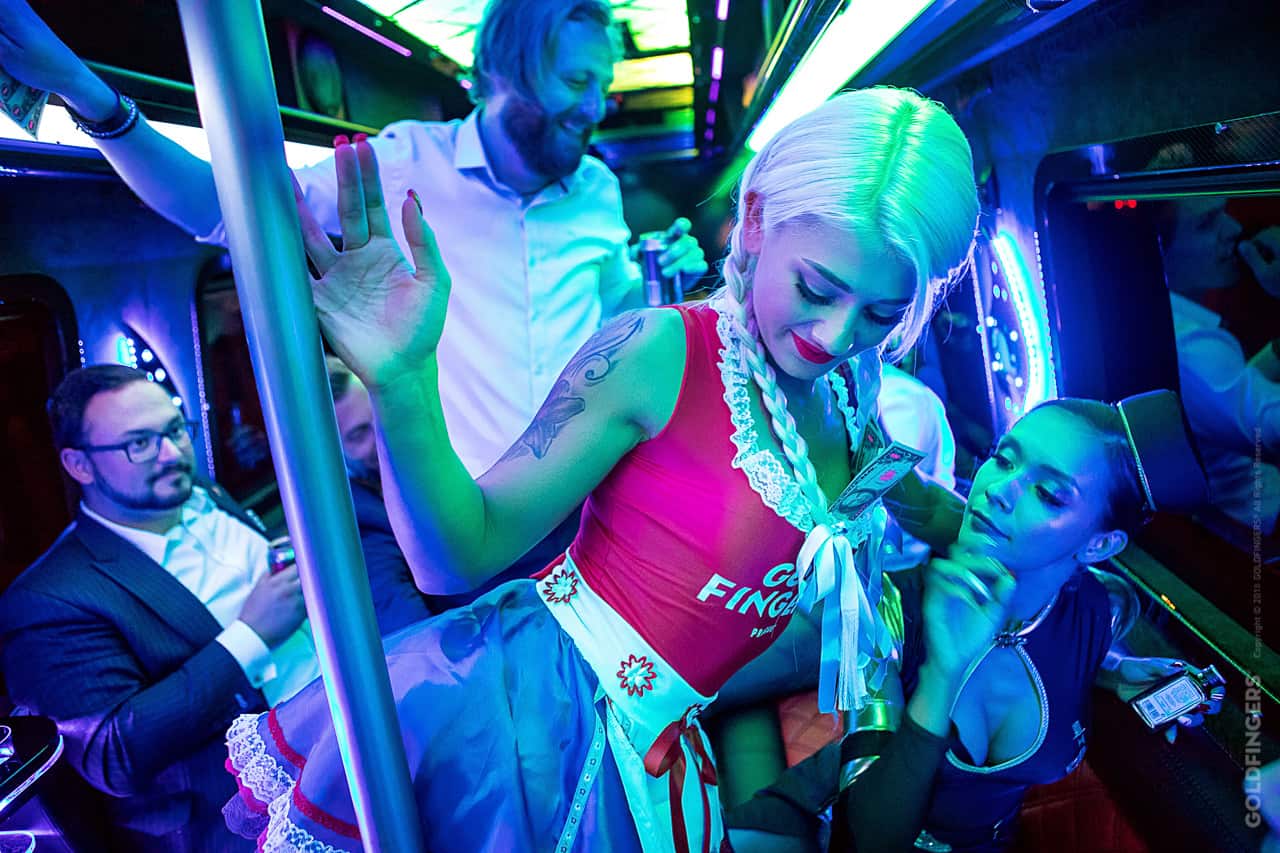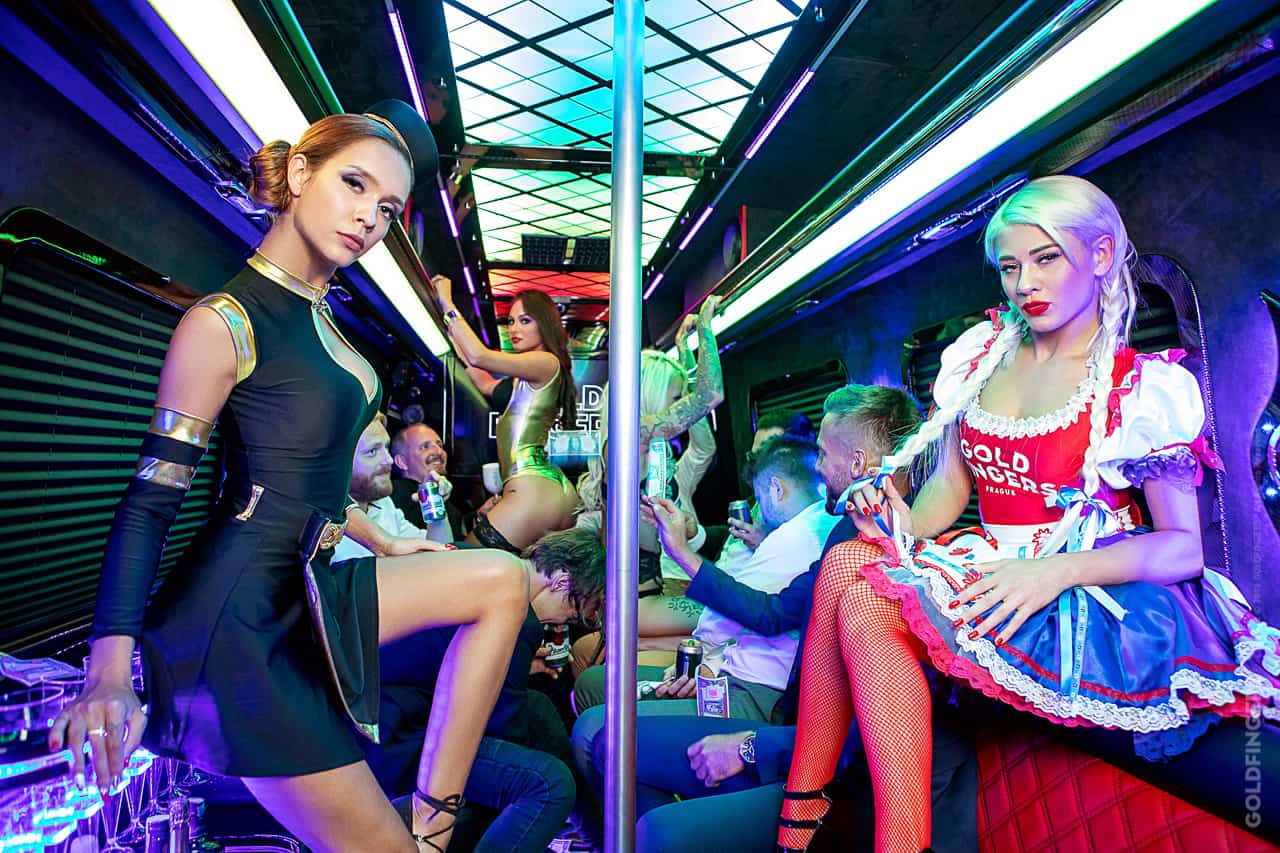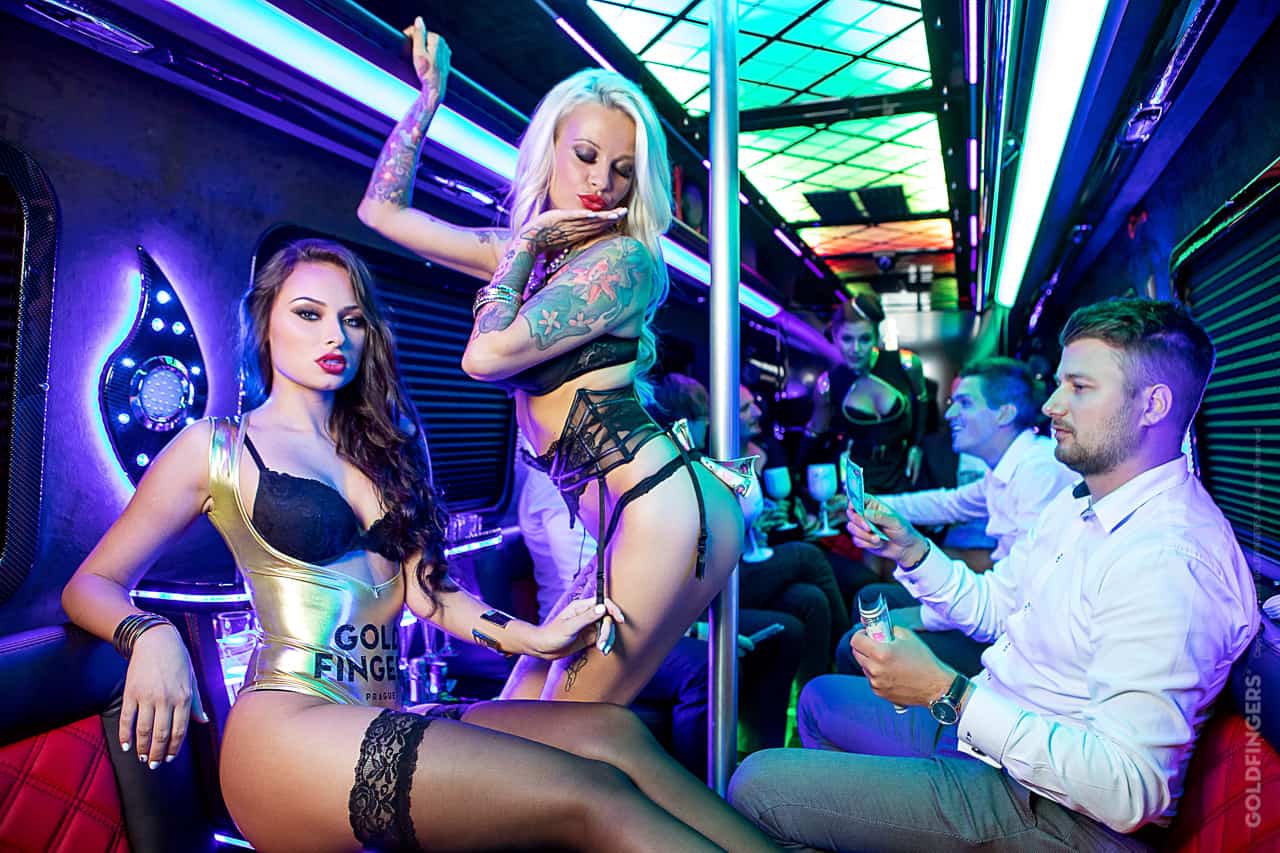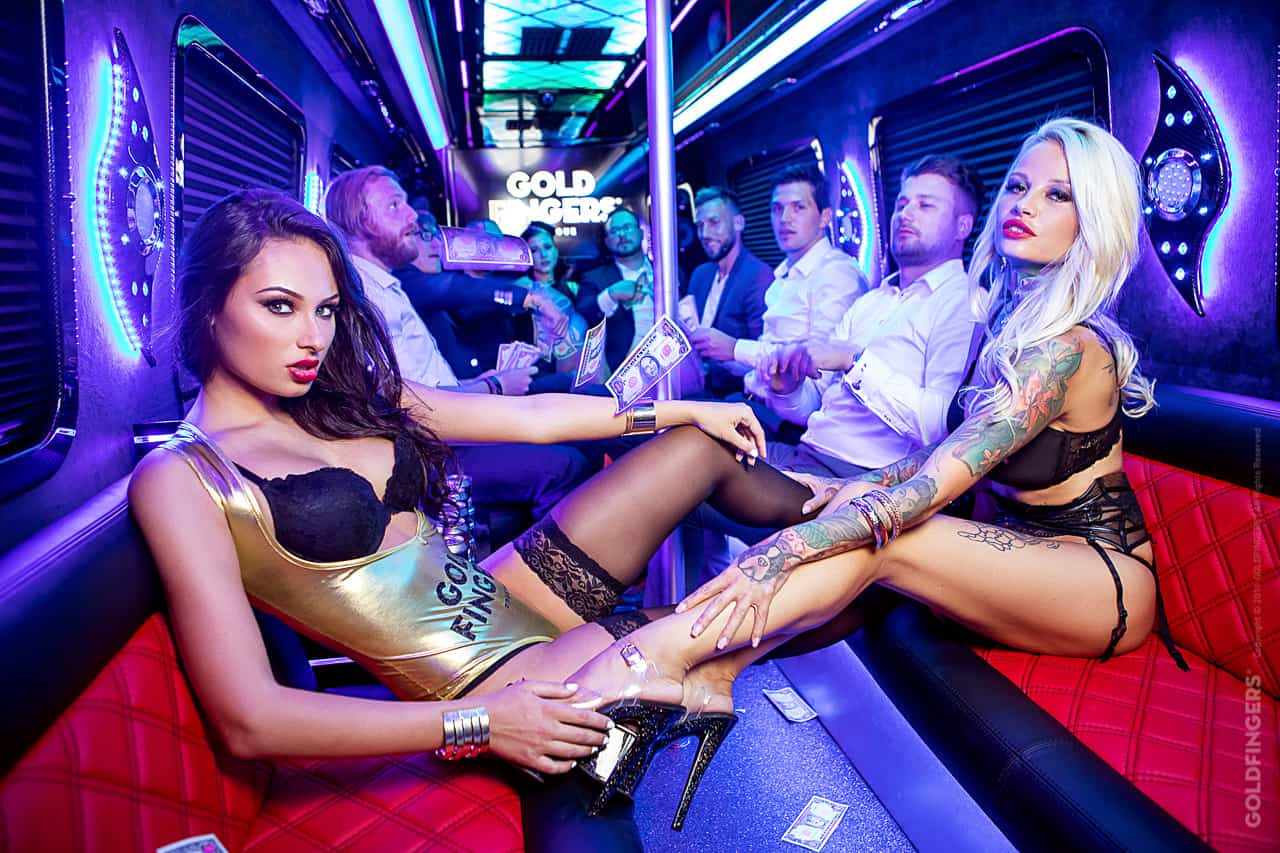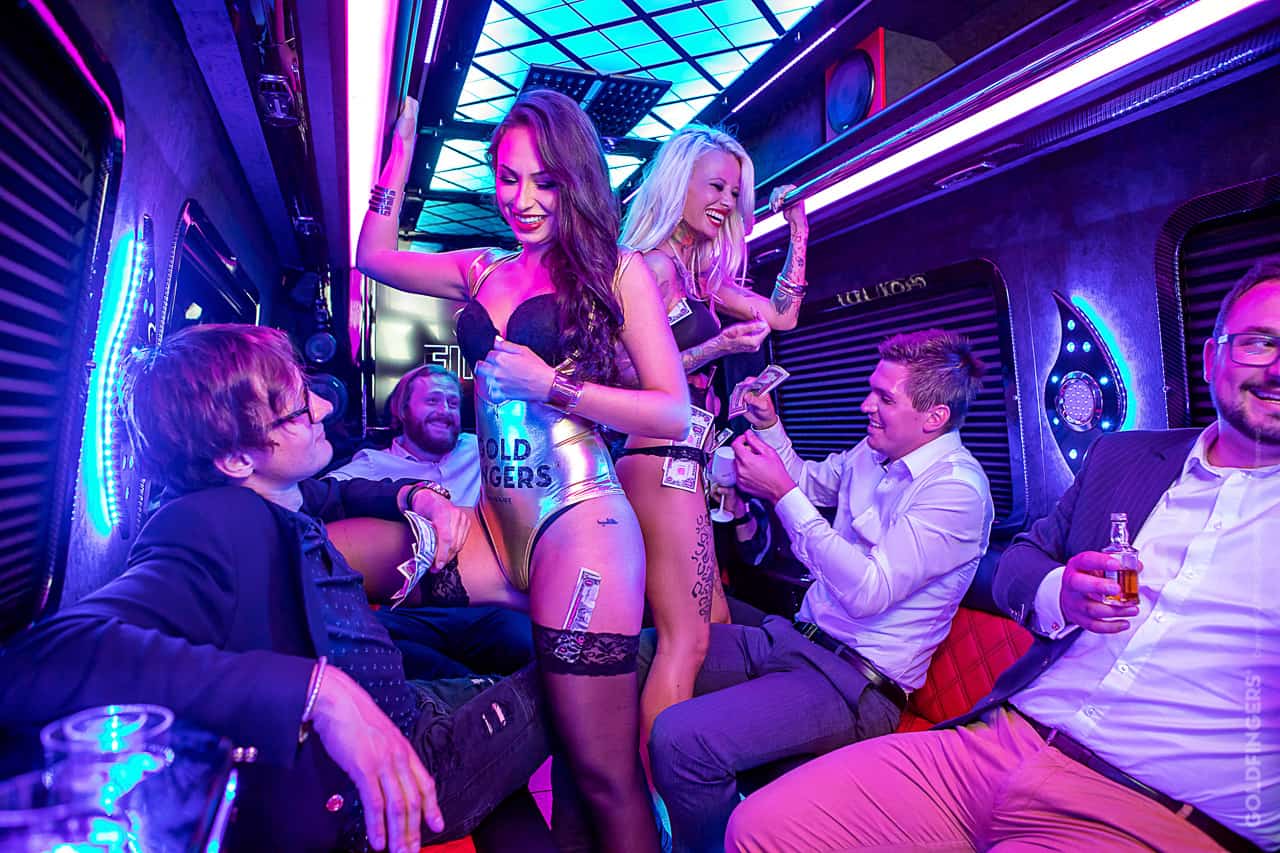 Choose our VIP shuttle and enjoy a once-in-a-lifetime ride with us. The luxurious interior of our Mercedes is tailored to offer the most comfortable ride not only as an airport shuttle but during any type of a private VIP transfer. In addition to the bar, there is a dance pole on board, and you can book a dancer at the same time that you book your ride. We also provide VIP airport transfer to any location in Prague or a party limo around Prague. We are looking forward to your reservation.
I don't think I'll ever forget that young lady who danced in the limousine. She was really beautiful, and she had piercing in her tongue and in another place.

It was perfect in all respects. The limousine came for us after dinner and took us to Goldfingers. We will probably never forget this evening.

This is something that a person doesn't experience every day. It was super. Thanks.

THE ONE AND ONLY

ALREADY IN PRAGUE

© GOLDFINGERS 2018
Václavské nám. 5, Praha 1 (Hotel Ambassador)